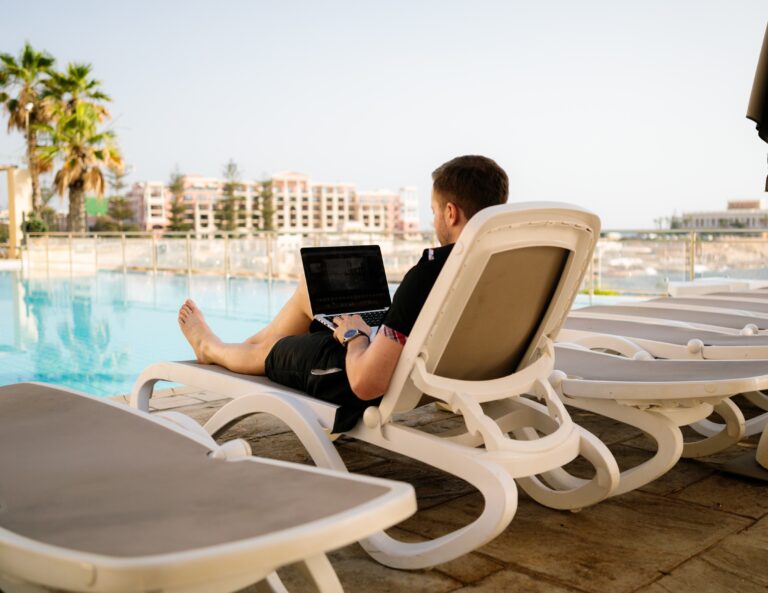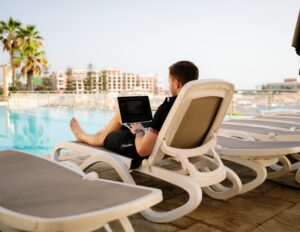 2021 was an exciting year for Lumina, as the industry bounced back after a very turbulent 2020.
Last summer, after a lengthy search  we were delighted to place Lisette Schlippe, as the Head of Global Content Partnerships for Red Bull Media House. We've recently had the opportunity to catch up with Lisette and discuss how she found herself working in the media industry, how she's been getting on and what the future might hold.
Starting Out:
Lisette began her journey into the industry whilst studying at London Southbank University, achieving first-class honours in her Media & Society Degree. "My first job was in marketing for an events company, from there I moved into marketing and then sales at Zeal, a boutique formats distributor."
Lisette then spent her following years working her way through a variety of fascinating and challenging roles. We asked Lisette what her favourite role had been over her time in the media sphere, – "It's impossible to name one, but I'm lucky to have worked with some amazing people over the years. I always get excited by whatever project or deal I am working on – but then quite happily move on to the next one!"
Life & The Pandemic:
For many of us, the rise of Covid brought substantial change. Born out of necessity during the first lockdown,  Lisette began to work as a freelance consultant. Although pushed into this move, Lisette enjoyed the challenge.
"I enjoyed every moment of the experience! I worked with some wonderful people and companies on a huge variety of projects, and it's been fascinating having to wrap my head around different companies, people and shows very quickly."
Life in the Fast-Lane:
The summer of 2021 is when Lisettes' life would take an exciting and 'unexpected' turn. Last July, Lisette, with the help and guidance of Lumina began the long recruitment journey with Red Bull Media House. Comprised of 6 interviews, personality and IQ tests and work samples, was the toughest process Lisette has ever faced. However, Lisette made it through and came out with the job of a lifetime.
Often the first hurdle in a new job can be a change of scenery and adapting to your new surroundings. For Lisette, this was life-changing given she was moving from London to Austria with her two children in tow. Moving to a city she had never visited, a flat she had never seen and transitioning two kids into two different schools couldn't be described as the simplest challenge in the world. However, as Lisette points out – "after 18 months in lockdown and homeschooling in London, it was refreshing to have an adventure again!"
So, what does the day to day hold for such a profile role? We asked Lisette just that – "I have a central role in a global organisation, which comes with several stakeholders – so my days are very varied but consistently full of meetings. I might be working on setting the distribution strategy for a specific title or event, defining what a third party partnership could look like, assessing the upcoming slate with the development teams, supporting a country to structure their local deals, or leading negotiations with a global streamer on a co-production.
Prior to Lisette's new role, working on a global platform was her bread and butter. Having worked in multiple global companies has allowed Lisette to slot in perfectly with the new team – allowing for her skill set to be demonstrated again – "I have to say I love being part of a global team again."
Having only been in her new role for 7 months Lisette has made waves already – "I've restructured my team and defined the strategy moving forward. We're working on some very exciting deals at the moment but nothing ready to be announced yet."
With a team restructure and new projects on the horizon, we asked Lisette what the future may hold for her – "I never plan far ahead in my personal life! We work in a fast-changing industry, and as the pandemic has shown, life can quickly take an unexpected turn. I make my personal decisions at the moment. For now, I am really enjoying my role and I have a long list of things I want to achieve at Red Bull."
Advice for Women in the Industry:
"There are now a lot more women in high-level roles than when I started, and I love seeing fierce and fabulous women lead. I'd advise anyone to build a network of contacts both within and outside of your company and try to get involved in projects beyond the scope of your role. You can learn a lot when outside your comfort zone; or when working with colleagues from different departments. If you have kids, only work for companies that embrace flexible working, which I hope is a given post-pandemic. It makes a huge difference to have a line manager who understands and accommodates the logistical struggles of childcare and work."
The Woman Behind the Job:
You'd think managing a job on a global stage and raising two kids, Lisette would find almost no time to do anything else! However, the move to Austria has in many ways enriched Lisette and her families' lives  – "My answer in London would have been very different but now that I live in Austria surrounded by mountains, I make the most of it! We ski or hike every weekend – much to my daughter's dismay. It's a ridiculously wholesome lifestyle and I love every minute of it! It still feels like I am on a long holiday."
Working With Lumina:
"It's been a wonderful experience and Anne supported me throughout. As mentioned, it's been a lengthy interview process and not an easy decision to make, and Anne helped me make sense of what was to me an unknown organisation. I'm really happy with the outcome."