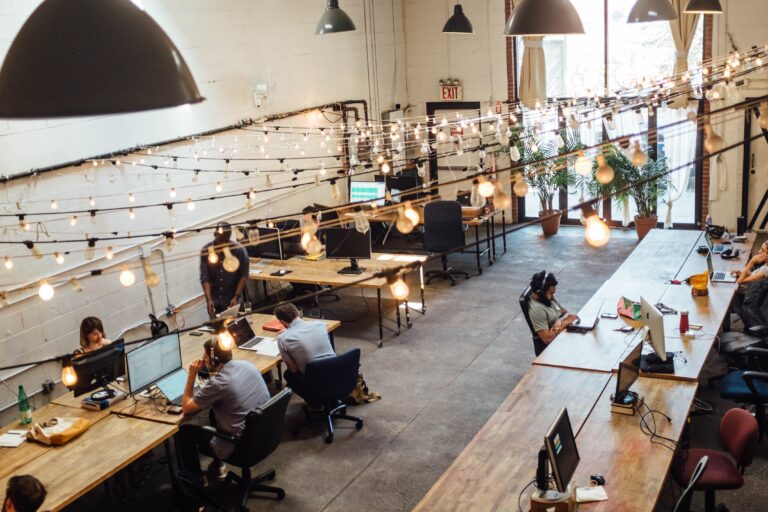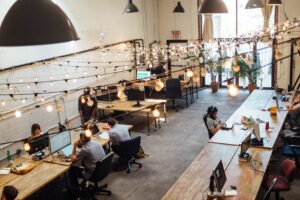 Hybrid working existed long before the pandemic. In actual fact, the option of being able to work from home would be an exclusive, attractive work benefit that appealed to many.
So, while the benefits are statistically evident in the UK, the shift from working in the office 5 days a week to more time being spent working from home, raises a question.
Fast-forward to 2022 – this is slowly becoming expected of companies. A study published by the ONS in May 2022 revealed that More than three-quarters (78%) of those who worked from home in some capacity said that being able to work from home gave them an improved work-life balance in February 2022. Half reported it was quicker to complete work (52%) and that they had fewer distractions (53%). Almost half also reported improved well-being (47%).
What does the future of working patterns look like in TV and Film Production?
In TV and Film Production, there is a huge reliance on collaboration. While hybrid working may benefit less creative hands-on jobs, the independence that is required of people who partially work from home can become an issue for those in production who often look to their counterparts for inspiration. Phillip Bloom, a world-renowned British Director and Filmmaker highlighted "Filmmaking is a collaborative process.
It's about more than being good. It's about how you work with other people. You'll find people online who produce amazing work, but they wouldn't be able to work with other people."
Cohesion within filming crews translates on-screen and when done in-person, can create a better, seamless story for its audiences. It would be justified to infer that jobs in production such as filmmaking can only benefit from everyday interaction when shooting on a set.
Lockdown over a period of two years has also encouraged further creativity from Filmmakers and has proven that a filmmaking hub can be set up anywhere! The advancement of technology, software and general collaborative online platforms such as Zoom and Microsoft Teams are now being used to facilitate the remote export of creativity of a director along with the supervision of the client, without having to step onto a physical film set.
Through lockdown and the difficulty of people travelling, Hollywood film and video production has transcended the virtual world. In May 2022, the Lumina team attended an insightful workshop, delivered by Emma Turner – Head of Film CPD and Future Skills and James Simpson – Head of Centre for Digital Production at Rose Bruford College and Director at Copper Candle, a creative technology company that collaborates with companies using XR technology. In this workshop, Simpson highlighted how prevalent virtual production is becoming in the industry and how this emergence bears a number of advantages that traditional broadcasting otherwise may not. For example, the reduced cost that comes with virtual production.
With the ongoing, advancement of technology, virtual production has rapidly been able to cut costs on studio space and the extensive travelling costs that come with accommodating filming crews in traditional production. For example, Susan Zwerman, a Virtual Producer Producer with credits in "Black Panther" and "Black Widow" highlighted that the interest in virtual production began to grow due to COVID-19, as companies were unable to shoot on location. As a result of this, the benefits of virtual production have been recognised and implemented in a variety of feature films, TV shows and Disney and Marvel movies. For example, season one of The Mandalorian which debuted on Disney+ in November 2019, contained over 4000 traditional visual effect shots.
As more companies are pledging to make sustainable changes in efforts to help the environment, the knock-on effect that less travel has can uphold such commitments. Chris Chaundler – Production director at Quite Brilliant highlighted "Our industry hasn't got a good track record when it comes to its environmental responsibilities," Chaundler is a director who has grown an interest in using virtual production, as he attests to the flexible, versatile and sustainable creative alternative that virtual production is to traditional production.
At Lumina, it is understood that traditional and alternative production have both its fair pros and cons, particularly in relation to working environments and patterns. Though, with the current acceleration of virtual production in the industry, it will not be surprising to see 'alternative' production, become dominant in the nearer future.