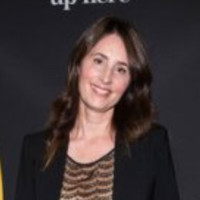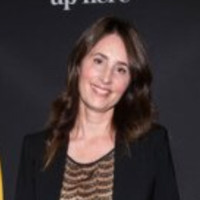 Lumina is delighted to announce the appointment of Christina Wayne as Managing Director, Studios for MBC.
The prominent U.S. producer will lead MBC Studios Group's film/series production arm created with a primary objective to increase focus on Regional/Arabic and international film and TV drama series that resonate with audiences in MENA, through cinema, television and its successful streaming service Shahid.
Christina will also lead the MBC Academy in developing the next generation of world-class Saudi creators and media professionals that will create a thriving ecosystem and bring the best of what the country has to offer to the world.
She was previously Principal Local Originals Creative Executive for Amazon Studios, as well as Head of Originals for Australia & Canada.
Christina has also held roles for Cineflix Studios & AMC as President & SVP of Scripted Programming, respectively.
One of her notable successes has been the commissioning of the two Award Winning shows Mad Men and Breaking Bad.
Wayne will replace Peter Smith, the former president of NBCUniversal, who has overseen a surge in the Saudi-owned broadcaster's production activity over the last four years, while launching its Shahid VIP streaming service, along with its linear channels.
MBC Studios is now investing heavily in major high-end productions in Saudi Arabia as part of the ongoing effort to help kickstart the kingdom's nascent industry.
To this end, MBC significantly moved its headquarters from Dubai to Riyadh last year.
MBC GROUP is the largest media company in the Middle East & North Africa region, which includes their very successful and fast-growing SVOD service Shahid.
Christina said, "I am absolutely delighted to join MBC Group and MBC Studios and have heard great things about the incredible team Peter and the rest of MBC have built.
This is a very exciting venture for me, and I cannot wait to get fully involved in one of the world's most exciting territories for content production."
Lumina wishes Christina Wayne the best of luck in her new role.