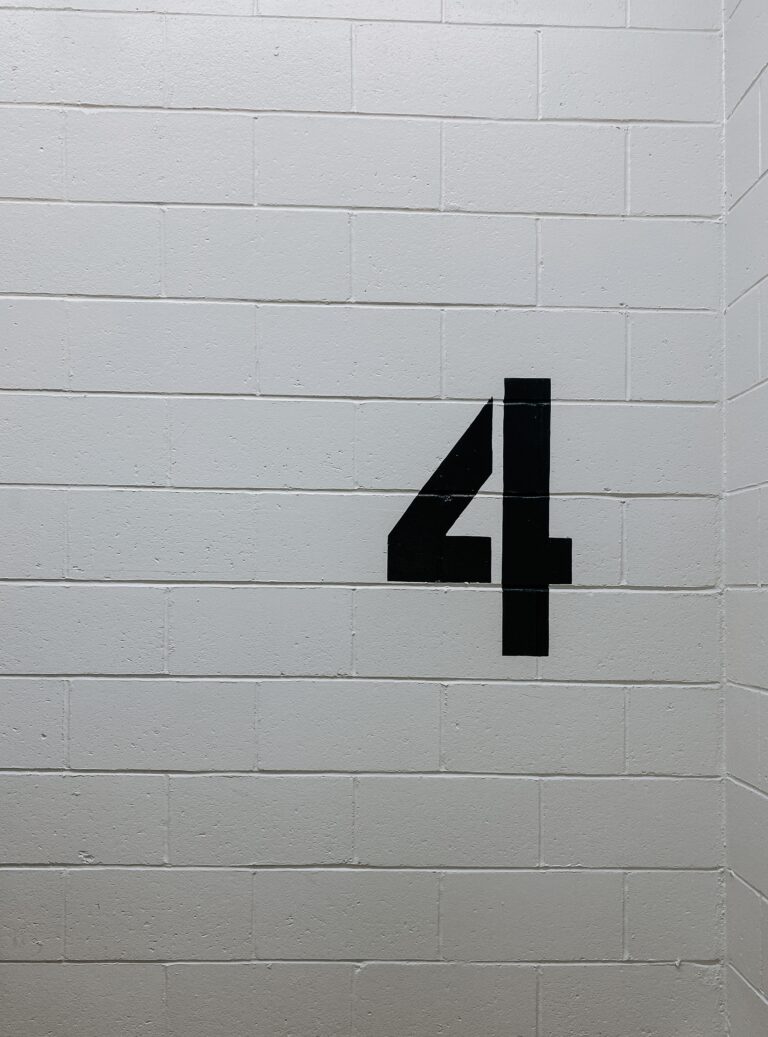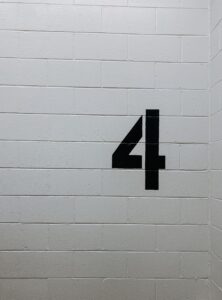 Channel 4 is known for some of the UK's best-loved TV shows with hits including The Great British Bake Off, First Dates, Gogglebox and Married at First Sight. With the swift conclusion of the consultation on Channel 4's ownership, which potential suitors are lined up to sweep the broadcaster out of public ownership or will the gossip cool down? Lumina's Lead Researcher, Quintin Plane, takes a look at the industry giants eyeing up the opportunity.
First, a little bit of history. Channel 4 was first founded in 1982 with the remit to represent voices that were neglected by its fellow Public Service Broadcasters. The remit called for Channel 4 to demonstrate creative experimentation and appeal to the tastes of wider society. It's been in public ownership since its launch but has grown rapidly throughout its short life to offer a large channel portfolio and it funded some of the UK's high-profile films including Trainspotting, Four Weddings and a Funeral and Three Billboards Outside Ebbing, Missouri.
It's faced the prospect of privatisation on several occasions, notably in 2016, but the strict tone from government officials on securing an 'ownership change' suggests 2021 could be the turning point for Channel 4. Sky News recently reported that JP Morgan has already been lined up as an advisor on the privatisation process.
With the history lesson over, let's move on to the four leading contenders potentially in the frame to attempt an acquisition.
Discovery
In recent years, Discovery has completed several major deals, giving it a larger channel portfolio. In 2018, they acquired Scripps Networks, bringing the Travel Channel, Food Network and HGTV into the factual giant's orbit. As part of the deal, Discovery gained a 50% stake in UKTV. By 2019, a new agreement with BBC Studios (owner of the remaining 50%) had been secured – Discovery would take Good Food, Home and Really (plus cash), while BBC Studios took the seven entertainment channels and the UKTV brand.
With its portfolio expanding over the past few years, Discovery has actively built its free-to-air presence through several portfolio shake-ups. Quest originally launched on Freeview channel 47 but bumped up to channel 12 after the UKTV split. Their prominence on the Freeview EPG has improved drastically in the past few years.
Furthermore, Discovery has experience running a major national broadcaster having run TVN after its Scripps acquisition. The Polish television group operates a portfolio of channels, a mix of local channels and Discovery brands. It's a hotly contested territory to be the number one broadcaster, with state-owned TVP (28.3% audience share) holding a slender advantage ahead of Polsat (24.4%) and TVN (23.5%).
It's worth noting the difficulties Discovery has faced with its ownership of TVN. In an ongoing political battle, Polish lawmakers ruled broadcasting stations cannot be majority controlled by groups outside of the European Economic Area. TVN's license was recently extended just days before expiry, however Discovery has made separate moves to shift licenses to their Dutch operation to continue broadcasts.
One aspect which could make this deal even more attractive is the Olympics coverage. Discovery holds the rights to European coverage of all Olympics events from 2018 to 2024, however many regulators across the continent rule that the Olympics must be shown on free-to-air television. In the UK, the BBC is known for its Olympics coverage, but it conceded its full rights until 2020 to Discovery for access to coverage through to 2024. Nowadays, the BBC can only provide two live feeds of Olympic coverage. While that deal runs through to 2024, should Discovery extend its European rights deal with the International Olympic Committee, Channel 4 could combine coverage of both the Olympics and Paralympics.
The deal could be lucrative for Discovery, but the pending merger with WarnerMedia (which is heavily investing in D2C), adding Channel 4 to the mix may prove an additional complication to the process.
ViacomCBS
The US media giant already operates a UK PSB – Channel 5 – after its acquisition in 2014. It already knows how to operate within the UK regulatory system. A combined Channel 4 and 5 would offer many synergies across the business, arguably making it the best-suited group to acquire Channel 4.
ViacomCBS has multiple FTA networks across the world – CBS (US), Network 10 (Australia), Telefe (Argentina), and recently acquired Chilevisión this year. Growing its networks throughout English and Spanish-speaking nations, ViacomCBS can utilise synergies with co-commissioning across networks.
What would a Channel 4 acquisition add to the mix? ViacomCBS would increase its FTA portfolio in the UK, becoming one of the UK's big players in the broadcast space. With Channel 4's young-skewed audiences, it would be a complementary fit to the wider UK business, plus boosting its scale to compete with the likes of ITV and Sky.
Comcast & Sky
The US Telecoms business has proven that acquiring a major media operation can be beneficial to their wider business – having already integrated NBCUniversal and Sky. Much of the integration has now been completed after the Sky Acquisition. The Pay TV operator adopted the UK networks business from NBCUniversal, while Sky Vision (content sales arm) was rolled into NBCUniversal's distribution business.
However, the industry-wide D2C push has already started to impact Sky's content offering. Disney shuttered the majority of its channels in 2020 and ended a Pay 1 deal with Sky Cinema later that year – in an effort to push Disney content to its streaming service. Perhaps of greater concern is the eventual conclusion of the HBO and Warner Bros deal in a few years. Sky has recognised this potential hurdle and heavily invested in its original programming across film and television.
Channel 4 and Sky have already announced a deeper working relationship earlier in 2021 across a variety of businesses. The continued distribution of the PSBs' channels, further integration of All4 to the Sky platform and incorporating Sky Media's AdSmart technology into 4Sales. It follows on from a series of deals to share sports rights, including the 2019 final of the Cricket World Cup and the ongoing Formula 1 highlights package for Channel 4.
What about audience share? Combined, Sky and Channel 4 would hold a fifth of the audience share if things were kept the same. Yet, regulatory issues may arise around the ad sales divisions of both businesses. A combined Sky Media and 4Sales would catapult to the market leader position, surpassing ITV Media's 45% share of TV advertising sales.
Sky would benefit from a far larger FTA portfolio, something they have been expanding with the launch of Sky Arts on Freeview in 2020.
ITV
A combined business would rival the BBC for audience share, forcing both PSB groups to compete to an even greater extent. Even though the channel portfolio will surely need some adjusting to avoid conflicting interests, the two broadcasters target distinctively different audiences.
Yet, there would surely be a concern by the Competitions and Markets Authority surrounding the second and third largest UK broadcasters merging. The CMA have previously ruled out potential JVs among the broadcasters – notably a joint VOD platform in 2009. Titled 'Project Kangaroo', the streaming service would have seen the PSBs roll their VOD platforms into one, well before Netflix arrived in the UK. In recent weeks, the project has been reignited with the announcement that the PSBs have been working on a deal to unify their streaming platforms. Secondly, the TV advertising sales industry would be dominated by ITV should they acquire Channel 4. Without a doubt, the CMA would likely expect possible concessions.
While no official statement has been made on the Channel 4 situation, ITV ruled out an acquisition of BT Sport earlier in the year, but Chief Executive Carolyn McCall wouldn't be drawn on the potential of an ITV-Channel 4 tie-up.
Channel 4 remains a public institution
In September 2021, a cabinet reshuffle brought new leaders into the Department for Digital, Culture, Media and Sport. Out went Oliver Dowden (Secretary of State, DCMS) and John Whittingdale (Minister for Media & Data). The latter served as the DCMS Secretary of State during the previous attempt to privatise Channel 4. However, Nadine Dorries, the new Secretary of State, has indicated her preference for a full privatisation of Channel 4.
If a change in ownership is no longer the preferred option, how can the government transform the entity and allow it to grow into the future? Tweaking its remit would be one area it may look at. Currently, as a publisher-broadcaster, Channel 4 doesn't hold many of the rights to their hit shows. A shift to a similar model like the BBC or ITV, allowing Channel 4 to produce content in-house or acquiring international rights for shows could be highly beneficial for the broadcaster. It's ground-breaking content that challenges the status quo is attractive for international streaming platforms. Without a doubt, small tweaks to Channel 4 's remit will have a knock-on effect across the wider industry.
Final Thoughts
The change in ownership of Channel 4 is rigged with dynamite for any government to attempt. Let's not forget that attempts have been made before, only for all of them to fail. Should a new owner be sought after, it's only logical to look at the US giants and Sky with all their financial firepower to stump up the potential £1bn valuation needed to secure Channel 4. Discovery looks like a most likely with a vast list of potential synergies and deals that could grow Channel 4's position in the UK while delivering value back to the shareholders.